Video + Photo Experience Rentals of New England
Looking for a fun and unique way to capture memories at your next event? Look no further than Snapped Boston Photobooth Rentals!. Our sleek and stylish photobooths will have your guests snapping selfies and striking poses all night long. Plus with customizable prints and props, you can make sure each photo perfectly captures the vibe of your event. Don't settle for boring event photos-book Snapped Boston Photobooth Rental for your next party or gathering and make sure the memories last a lifetime!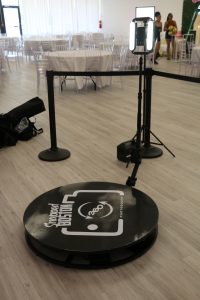 360 Video Photo Booth
Our 360 Video and Photo Booth , is great for Corporate and Private events. Fully interactive: Boomerang, Video, Social direct sharing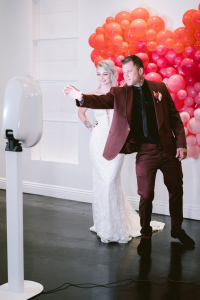 Selfie Booth
Fully custom designed photo booth Small and compact, it fits in any space. Great for your private or corporate event. Video, GIF, Boomerang, Virtual Guestbook, Social Sharing.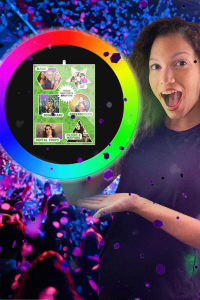 Ring Roamer
The Ring Roamer is a 3lb mobile photo unit. It was not designed to be on a tripod or a monopod. It was designed to be "in" the party, be "on" the dance floor, be "in" the crowds.
Snapped Boston is Black-Owned, Women-Owned, and Educator-Owned and all of those elements were perfect for my event for educators in Cambridge! T was on time, efficient, and so friendly. We had so much fun and the photo-booth was a wonderful fun surprise to all the guests! I would definitely book again and I was very pleased with my experience!!
We hired Snapped Boston for a birthday party and the 360 photo booth was the highlight of the party. The service, communication and customer experience was over the top exceptional. The team made ALL guests feel comfortable and included. Our guests are still talking about the Snapped Boston experience! Try it for yourself, you won't be disappointed! Best of the best! Highly recommend.
Snapped Boston really outdid themselves for my baby shower. All my friends and family and I had a blast. Thank you!! Will definitely be using their services for all my events to come!